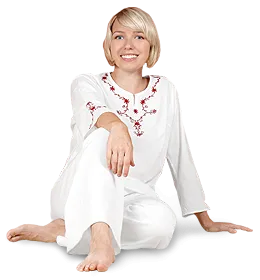 Welcome to the Pine Chiropractic Center - Car Accident Clinic - Pompano Beach new patient center!
We understand that arriving at a doctors office for the first time can be nerve racking. Filling out paperwork, learning new faces and names, and getting to know your way around the office can be an overwhelming experience.
That's why at Pine Chiropractic Center - Car Accident Clinic - Pompano Beach our aim is to remove any stressor causing unnessesary tension and to make you feel comfortable. In this area of the website you will be able to take care of items necessary for your visit prior to arriving, in the comfort of your own home.
---
NEW PATIENT INFORMATION: PINE CHIROPRACTIC CENTER OF POMPANO BEACH
At Pine Chiropractic Center of Pompano Beach, we streamline the new patient process. Fill out our convenient online new patient form, which includes medical history, family history and current complaints. When you arrive, you'll have all of your specific information on-hand. We're your chiropractor in Pompano Beach who accepts most insurance plans, including Medicare, workers' compensation and car accident. You can even call us ahead of time for an explanation of benefits. Not only is our Pompano Beach chiropractor care affordable, we offer flexible payment plans for those with no insurance coverage.
Basically, our treatment includes three phases: relief care, corrective care and wellness care. If you're in pain on your first visit, we will offer treatment to help relieve it. Frequency and time period varies depending on the severity of your condition. Once you've recovered, we recommend periodic visits to maintain health during our wellness care phase. Depending on your condition, it may include one to four visits a year. Maintenance visits also help prevent future injury.
Auto Accident Injury Treatment at Pine Chiropractic Center
Our auto accident injury treatment plans are multi-faceted. If you're in pain due a car accident, treatment may include spinal adjustments, massage therapy, or corrective exercises. All of these treatment modalities are designed to work synergistically to enhance healing and recovery. They are effective for whiplash, disc herniation, sciatica, chronic back pain and more.
With gentle adjustments, the spinal components are realigned into proper position. Massage therapy helps relax muscles, reduce muscle spasms and increases blood flow to the affected area to speed up the body's natural healing process. And with corrective exercises, joints and muscles are strengthened for support and to enhance function and mobility. Our car accident injury chiropractor Dr. Pine takes a holistic approach to healing and develops an individualized treatment plan to target specific patient injury and needs. His goal is to relieve pain and restore daily function for all of his patients.
We use cutting-edge diagnostic tools to identify the root cause of pain in addition to performing a comprehensive exam for all new patients. This includes a physical, neurological and orthopedic exam. If you're in pain due to a car accident, workplace injury, sports activity or medical condition like arthritis, turn to Pine Chiropractic Center for results. We've help many others and can help you too. Give us a call today at (954) 782-7006 and get on the road to recovery.